Last year, being altogether new and ignorant in Colorado Springs, I was invited to join a friend for the tree lighting ceremony at the Broadmoor. The ceremony was the Saturday after Thanksgiving and I had nothing better to do, so I went. I didn't know the legendary status of the resort, or the multitude of lit trees I'd be seeing, but any tree lights were better than the lack of Christmas lights in my studio apartment, so I went.
It was spectacular.
The ceremony included music starting late afternoon, followed by a ceremony, Santa's arrival (quite creative, and always kept a surprise!) Then the trees are lit. Oh, the trees.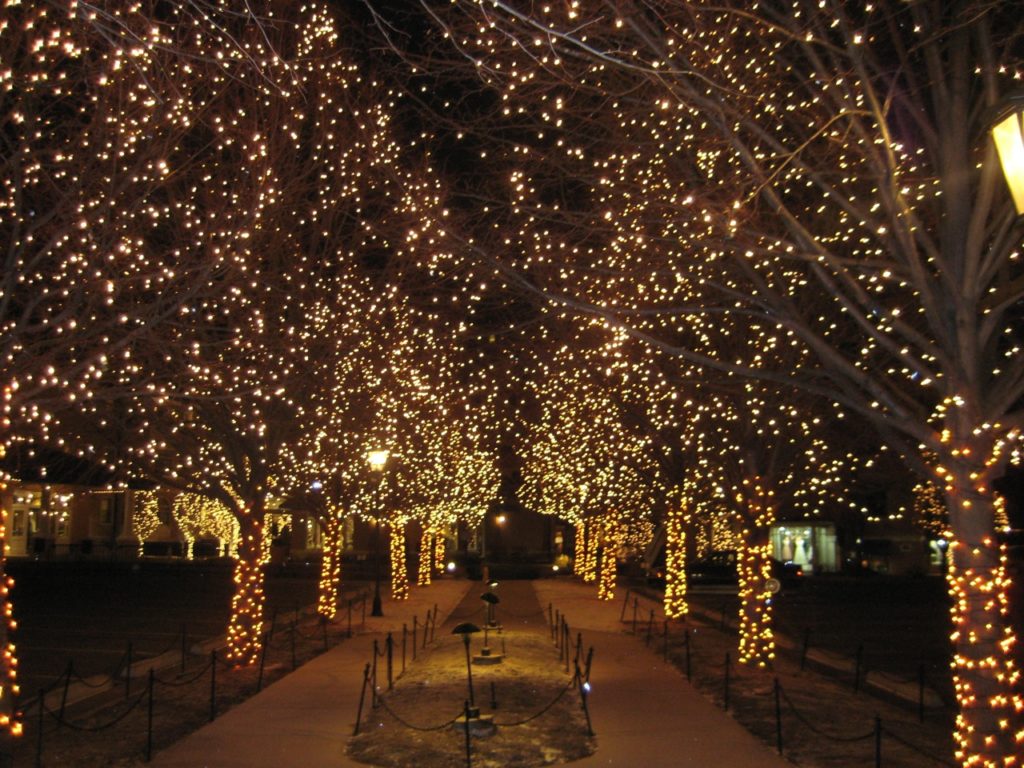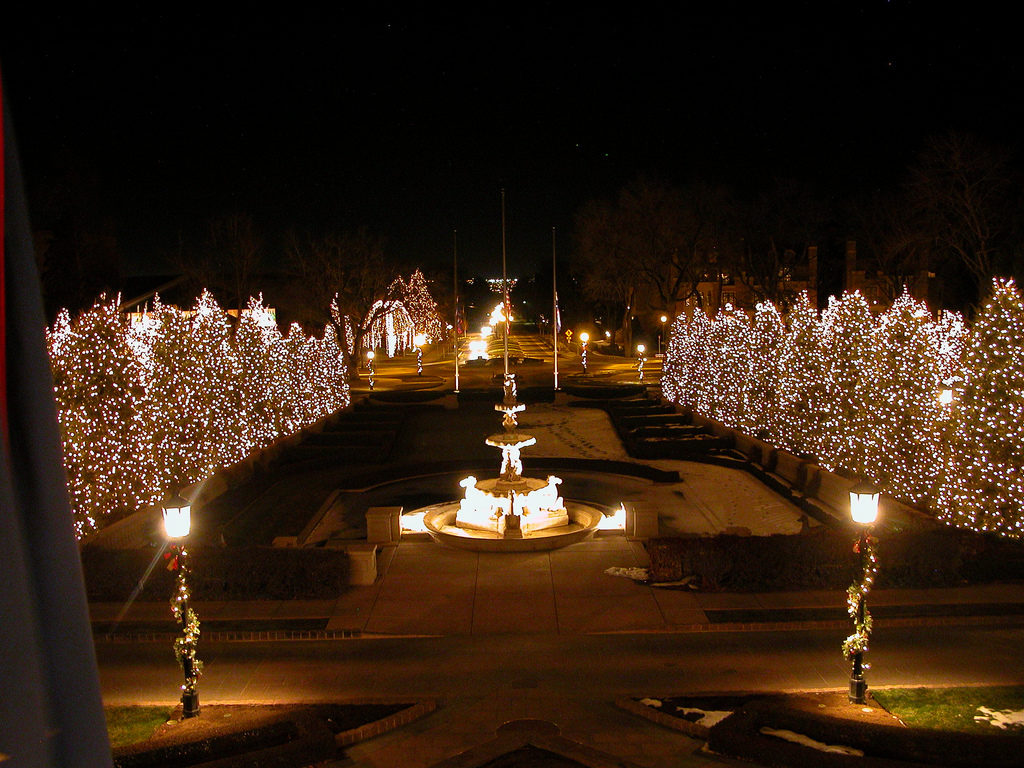 I spent almost an hour wandering around the ends of Cheyenne Lake watching the reflections of the trees in the water, and listening to the carols drifting across from a patio on the western side, under the velvet mountains and the trees glittering with stars.
Admission to the event is free for everyone, although you'll have to find your own parking, or pay to park in their garage. However, proceeds and donations from the tree lighting are given to local charities; they're not for profit. Whether you park, walk a ways, and just spend your time walking around, or pay to park, donate and really get involved, your time and money are both well spent.
And after the tree lighting, you can take your kiddos upstairs to see the marvelous, life-sized ginger bread house!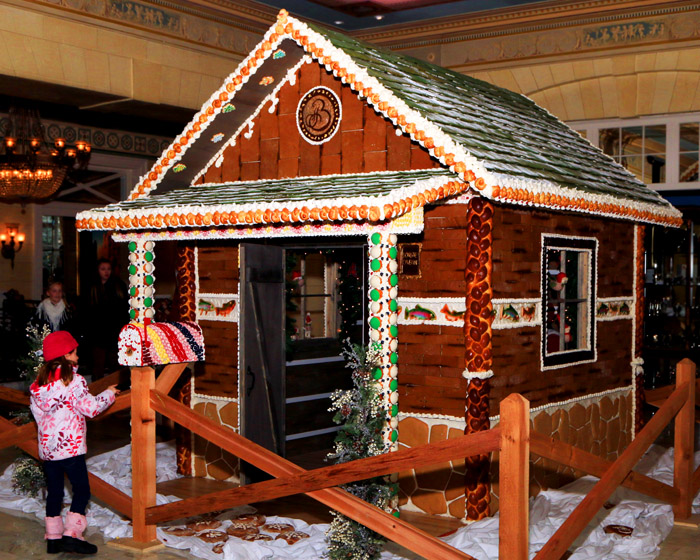 Or you can just go up on your own, kids or no kids, like I did. Trust me – anywhere in the Broadmoor that you're allowed to wander is worth wandering to (they're quite friendly about it). I recommend the library in particular – it has a sliding ladder!
If you're ever visiting Colorado Springs during the holiday season, the Broadmoor is worth your time. You can create your own experience, quite literally. There are brunches and breakfasts you can reserve tickets to, spectacular rooms to visit, and sidewalks weaving around the shops, resort rooms, pools and lake. Come for a special dinner date, or come drink hot cocoa while you walk around the grounds.
Wishing you the merriest of Christmas seasons!