On Easter weekend, the Aspen Leaf family had extended family in town! We decided to take some of our own advice (explore while you can!) and make a family trip up Pikes Peak via the Cog Railway on Friday afternoon. Incidentally, it was my first time going up the cog railway, so I decided to photograph it for you – you know, on the off chance that you're looking for something to do while you're here in Colorado Springs. Before you go any farther, information and tickets for the cog railway are available here.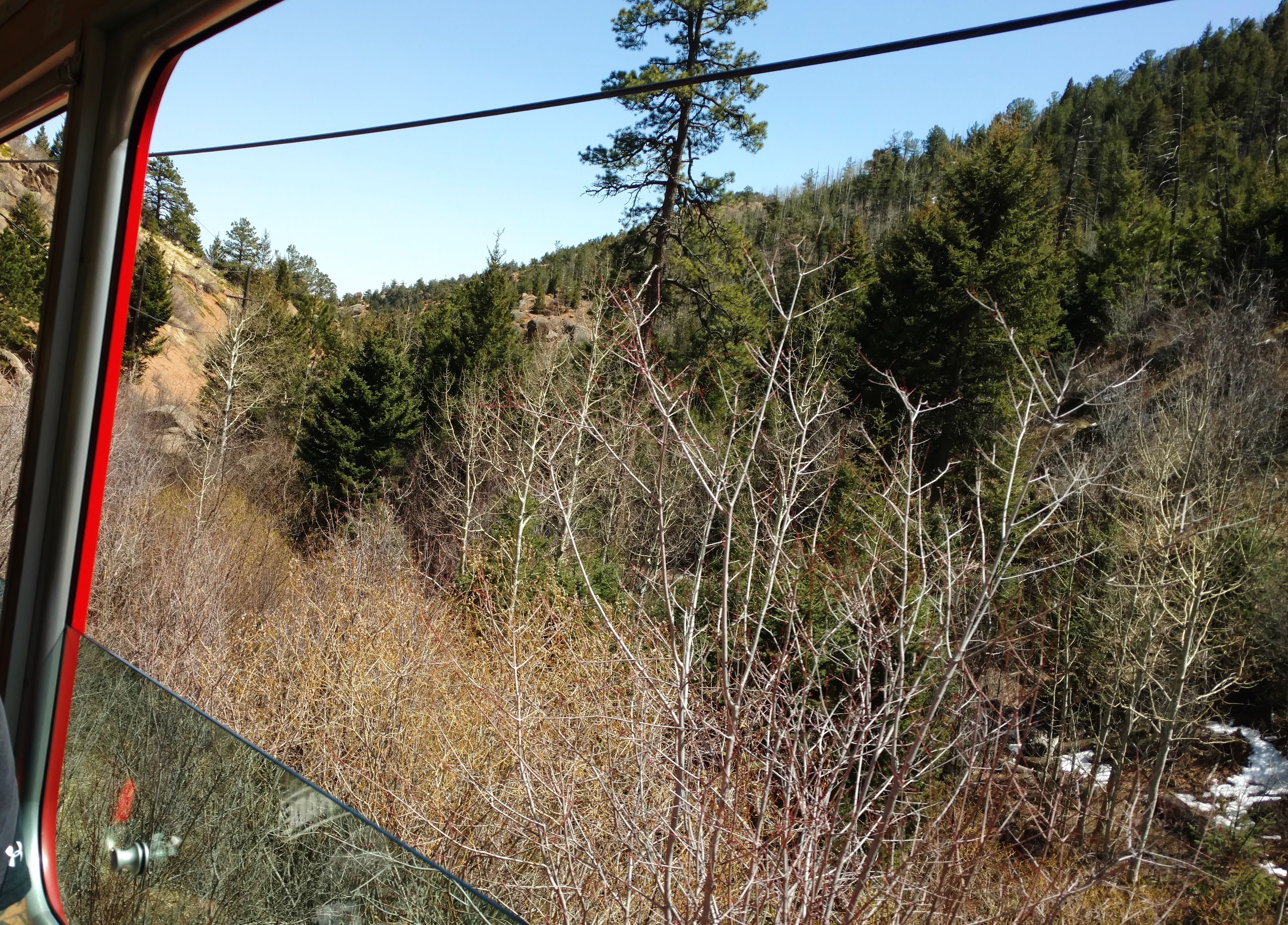 Pikes Peak is the visual highlight of Colorado Springs. It is visible from nearly everywhere within the city, and for many miles to the east as well. It's lovingly known as America's Favorite Mountain, and it truly is beautiful; both in its own right, and in the views it offers as you drive, climb or take the railway to the top.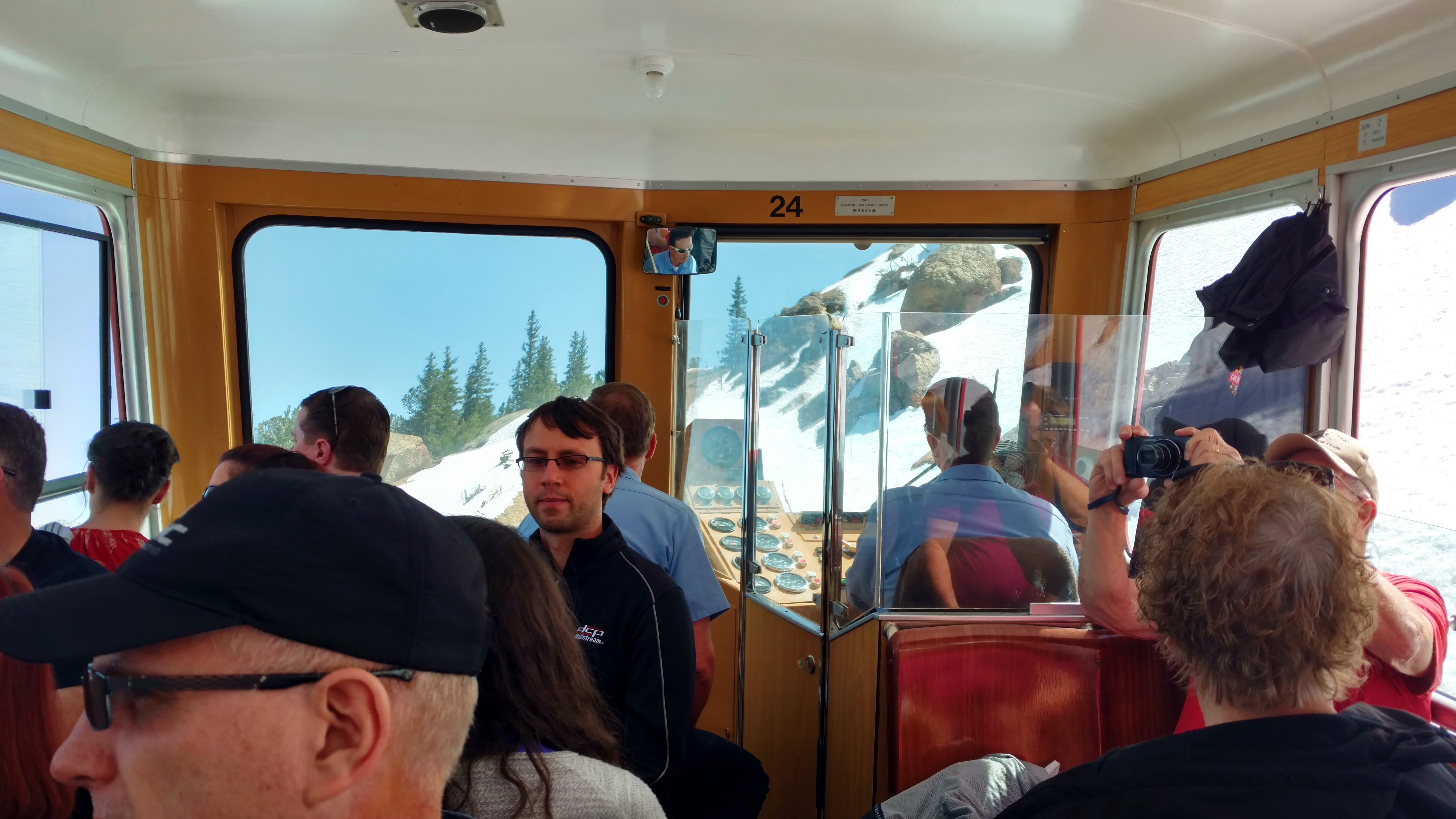 The ride takes about an hour each way, and there is ample time at the top to go purchase donuts (those donuts though!), hot chocolate or coffee, and get your fill of photographs. The more distant rocky mountains are visible to the north and west, and there is even a point on the train ride where the collegiate peaks – Yale, Harvard, Princeton and Columbia – are visible. There are other attractions too, such as the comical "diamond rock" lying next to the railway, or the deep cirque on Pikes Peak: a scooped out mountain formation visible even from the city below.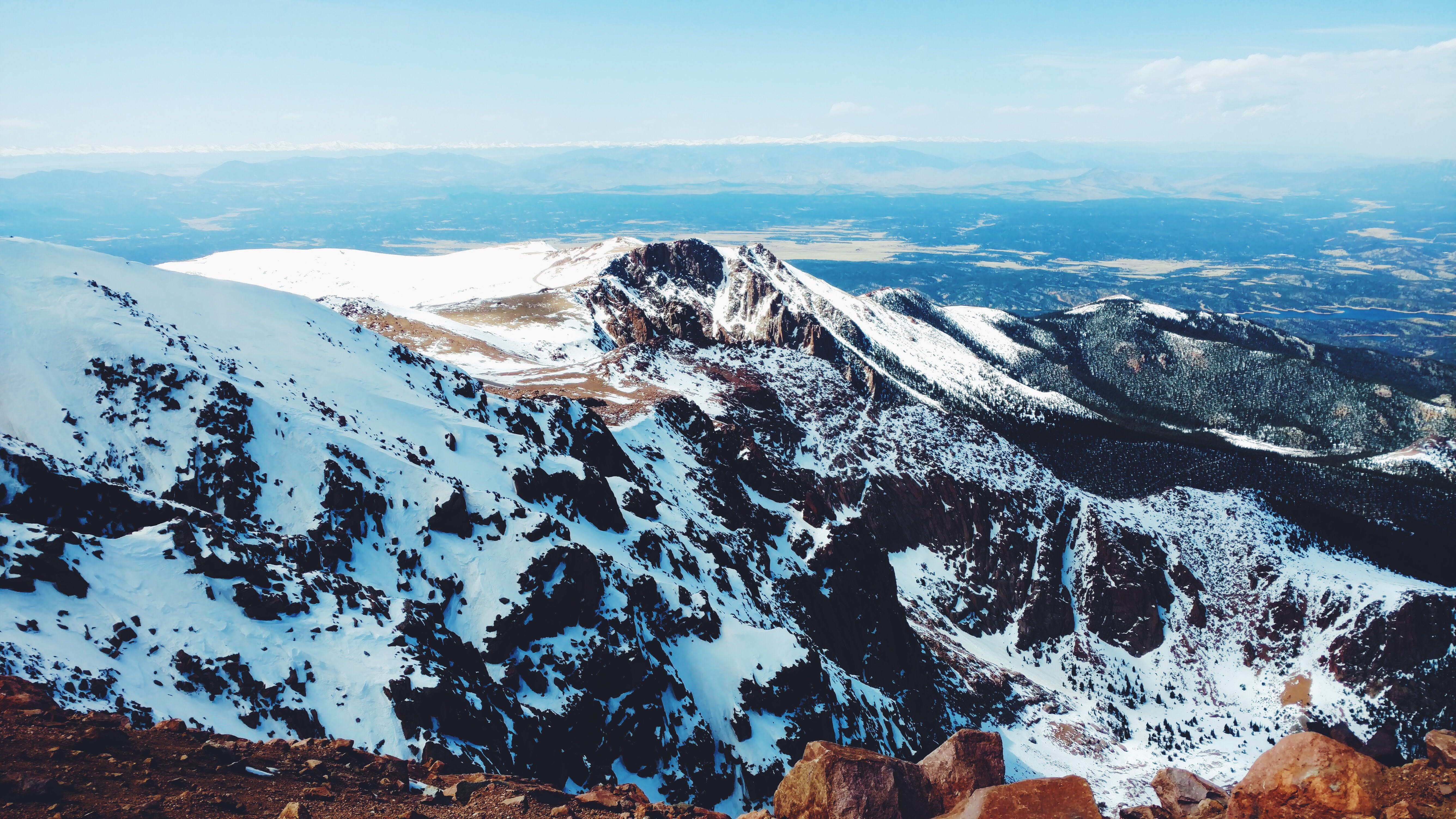 Altogether, the ride is quite enjoyable, and the views are spectacular! Taking time to get the the top of Pikes Peak one way or another is definitely worth taking time for! Be sure to plan ahead so that you can visit this beautiful place, whether by car, railway, or if you're staying long enough to acclimate, by foot. And if you do visit this spectacular mountain, tag us on Facebook or Instagram by using #AspenLeafCottages in your post. Here's to your next visit to Colorado Springs!