Colorado's 300 days of sunshine have all been happening at once, lately. We were too busy outside last week to fit in a blog post, so this week we're making up for it with two!
Last week I finally took a trip out to the Paint Mines. I've been taking most of my hikes along the front range; most of those trail heads are within a few minutes of Colorado Springs. The Paint Mines are out in the prairie.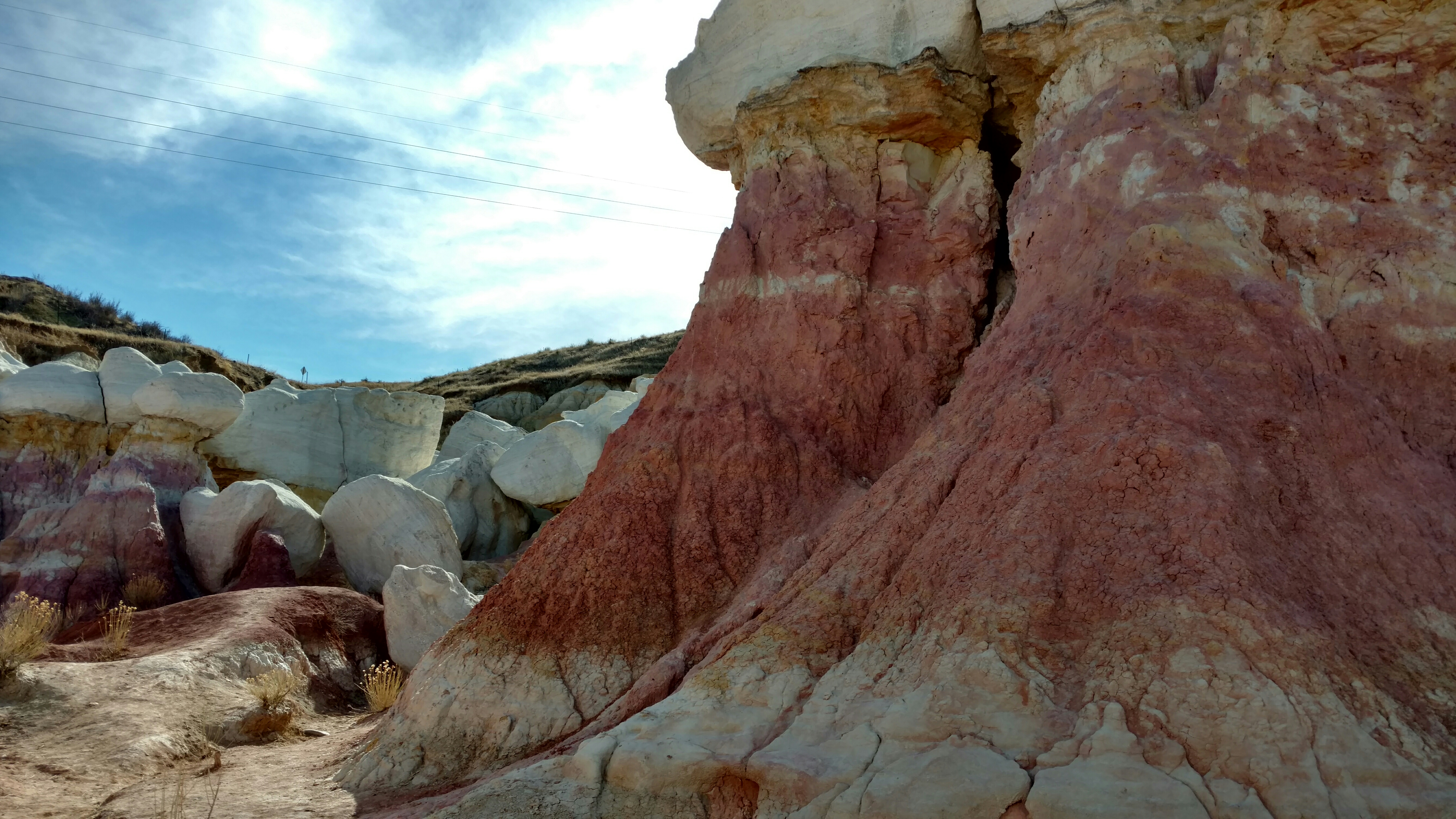 As you leave Colorado Springs, the skies spread slowly above the land. The mountains, though still visible, are no longer a wall to the west. Sunshine and wind have more freedom outside the city, away from Pikes Peak. And as you travel farther an farther from the city, the mountain stays visible, like a silent sentinel watching over the land. It is absolutely breathtaking to watch the snow-covered peak grow and rise on the drive back at the end of the day.
The Paint Mines are about an hour's drive away from any of our cottages. The directions are fairly simple however, and can be found here, along with other information about the mines. There are miles and miles of trail in the Paint Mines Open Space, but the actual paint and clay mining area is tucked away in the fold of a hill that's not easily visible from the road.
The "mines" may be a deceiving term – in many places throughout the area, weather has, over time, worn away the topsoil and wound twisted paths through the exposed layers of dirt and stone: the result is several winding gullies, trails, standing pillars and platforms of colorful layered stone throughout the exposed valley. However, the earth truly has been mined for many different purposes. Historically, Native Americans used the colored earth for dyes. Even today the clay is harvested by artists looking for a natural, unique color.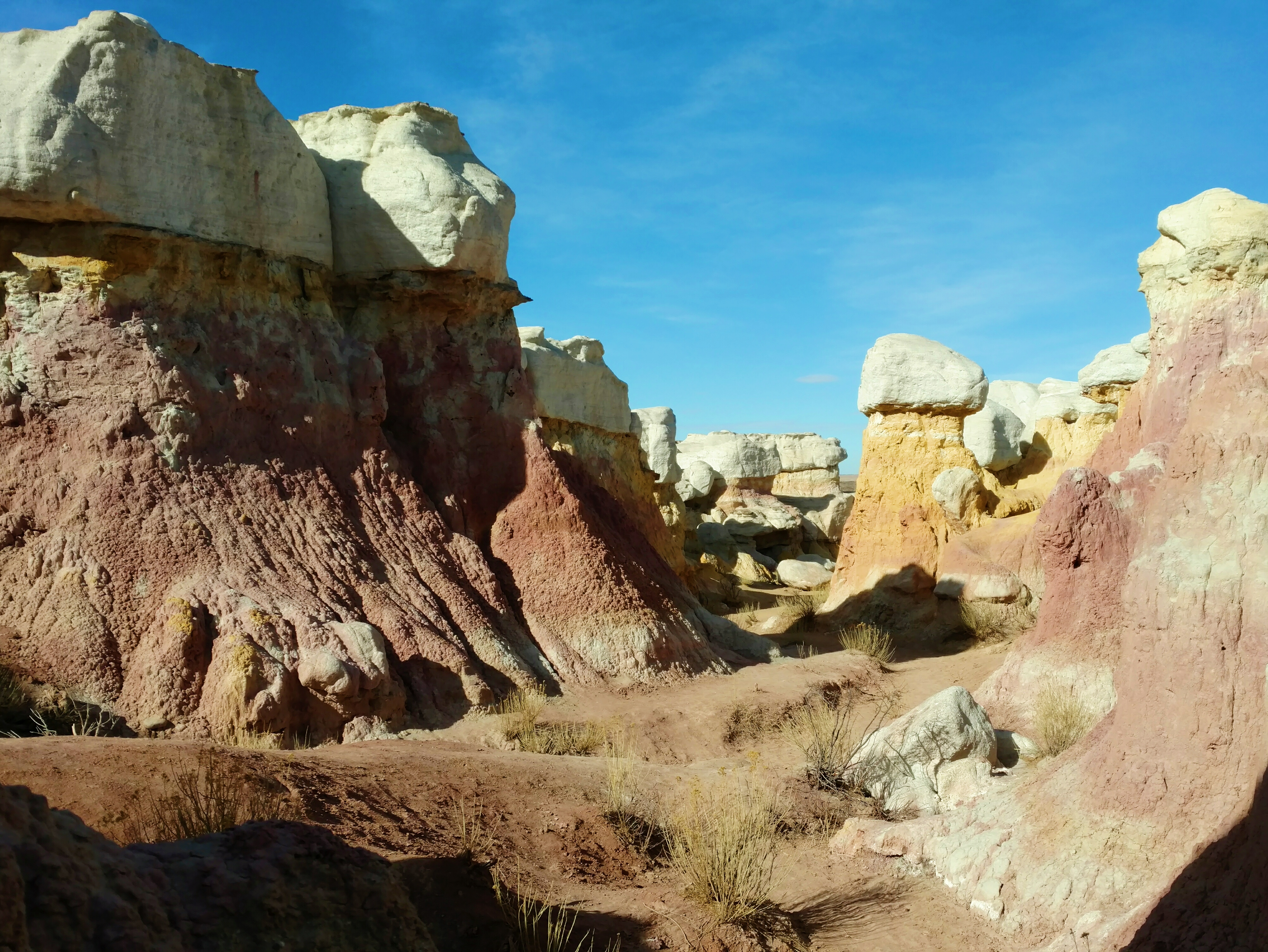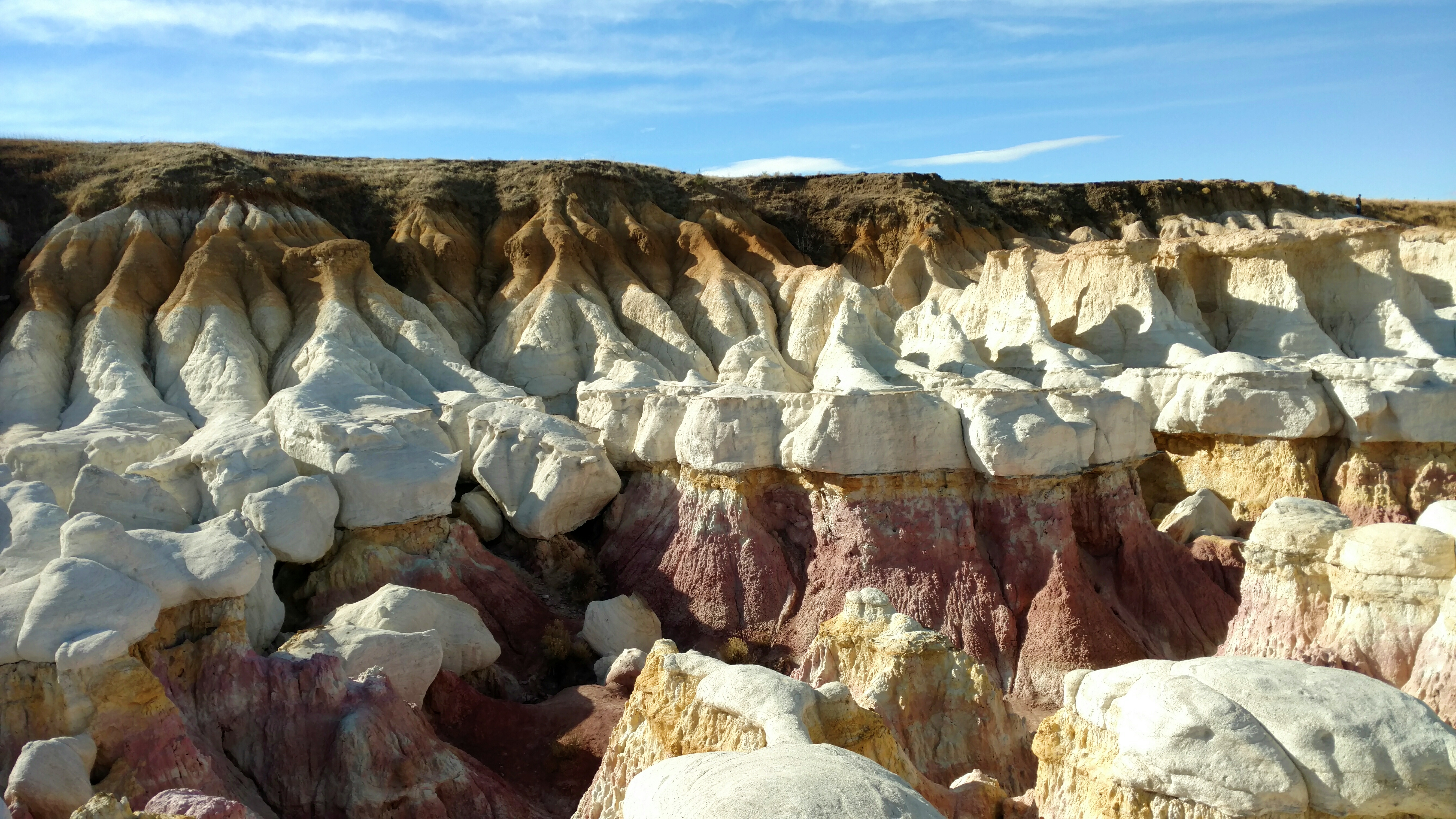 So if you find yourself with an afternoon to spare, and you savor some good photographic opportunities, head out to the paint mines! Many of the trails are easy enough for children and strollers, but the mines are captivating for any age.