"You should check out the Rabbit Hole. It's my favorite late night eatery." That judgement was casually voiced by one of my coworkers at a previous job. I liked the sound of "late night eatery" more than the name of the place initially – though that was before I discovered the entrance.
The entire restaurant is under ground, and has an entrance in the middle of a sidewalk downtown. The hours and menu are displayed from inside the clear entrance walls, and the name lights up the street with red neon. Every since walking past it for the first time, I've been eager to go and experience this strange restaurant for myself, and I finally had a chance. Just a few weeks ago, three of us descended the stairs, around the corner, and through the second door. We were greeted by a dimly lit bar and friendly staff.
(Below: book nook alcove located in the corner of the stairs.)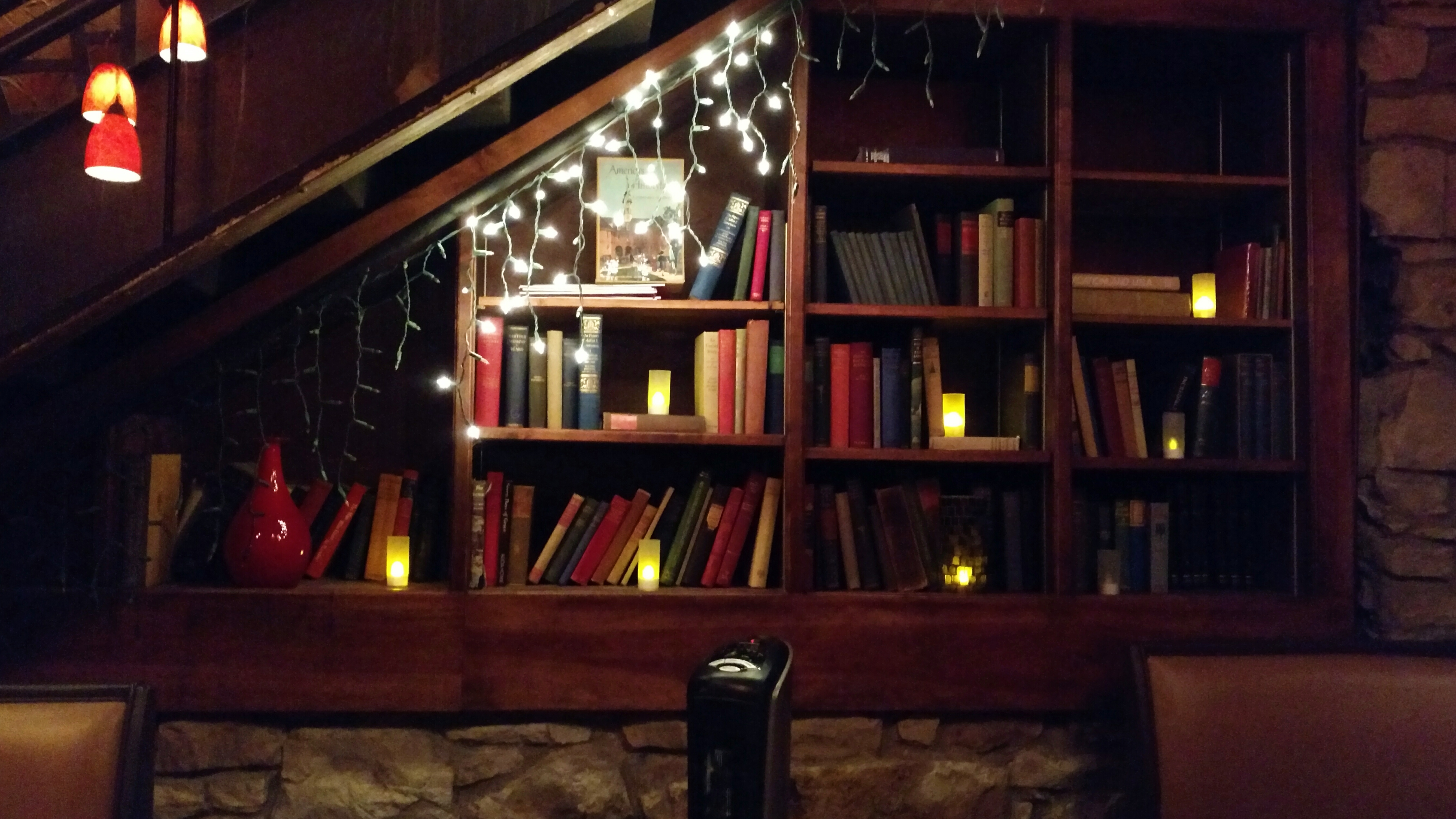 Aside from the subterranean location, the first aspect of the restaurant to catch my eye was the seating. Rather than one large room packed with tables, there were only a few rooms and several separate nooks and alcoves with one or two tables and booths. The effect was classy and private, and completely fascinating. We were seated in a corner booth on a landing of the short stairs (leading up to more another alcove and large room!)
We each ordered an entree, intending just to eat our meals. Then the excitement of "late night eatery" kicked in, and we ordered the famous bacon wrapped meatloaf, and an appetizer.It was fully two hours before we left.
(Below: Blackened Fresh Colorado Bass, served with broccoli risotto.)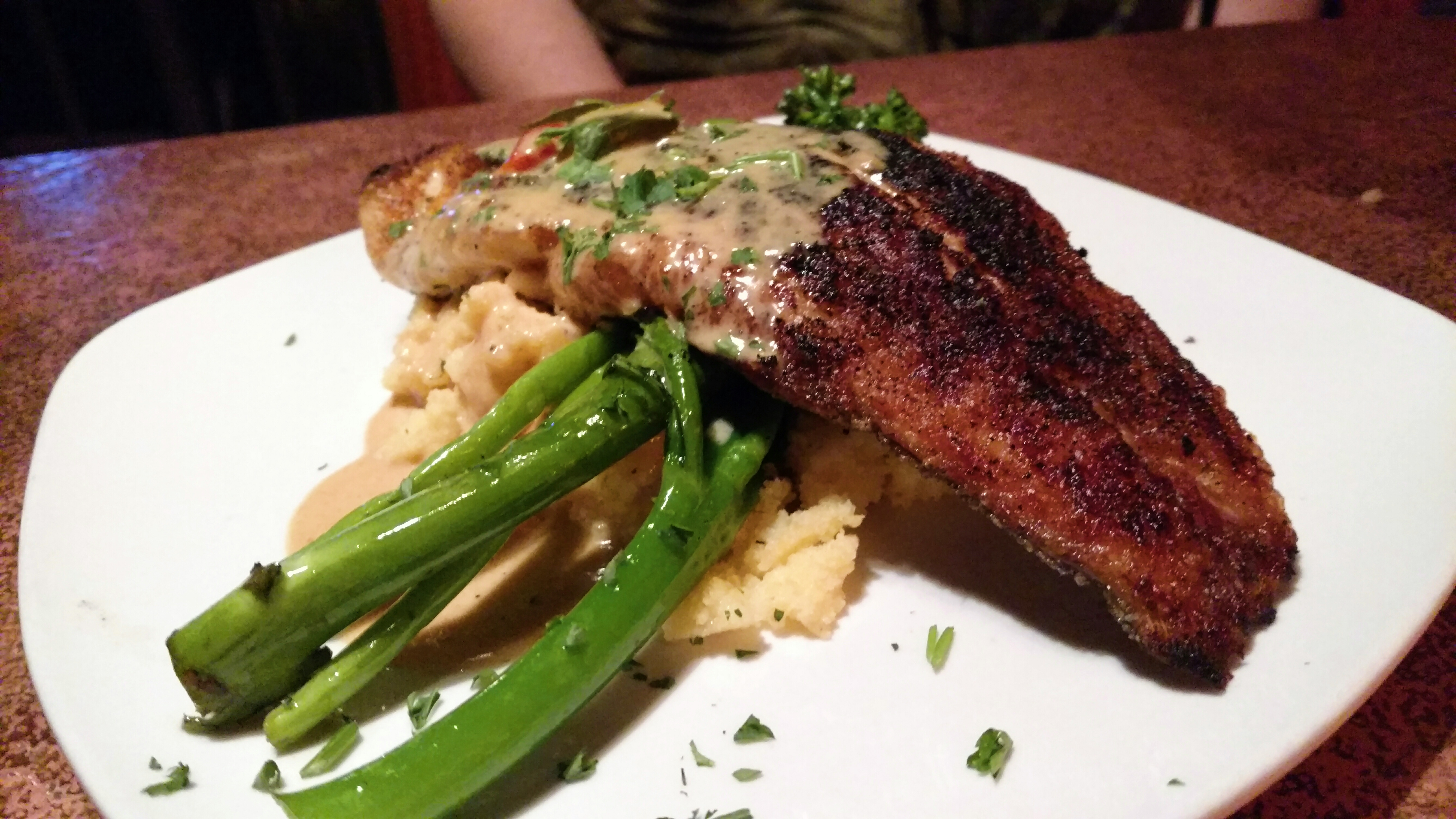 The food itself was amazing! In each of the dishes we tasted, the flavors were varied and delicious. Aside from just the food though, I loved the restaurant as a whole. The decor continued the Alice in Wonderland theme that we experienced coming down the stairs; the atmosphere, despite our seating close to the bar, was not loud.
I got home late with leftovers and eager stories of how delicious the orange-honey glazed duck wings were, especially followed by the lobster and shrimp on pasta, smothered in champagne cream sauce. The location was a perfect eatery, I could now agree with my coworker. Whether I could slip away for a drink with a friend some day, or get a night away with my husband for a special dinner or leisurely glass of wine, The Rabbit Hole is a perfect destination for evenings out.
(Below: Duck wings in orange-honey glaze.)